Welcome to J-Craft
The Legendary Ski and Sport boat is back at Gordon Bay Marine. The molds are back in production for the famous 21 foot supersport and back with it are the good times.  Whether you are skiing, hanging out with friends and family, or racing across the lake of Muskoka, J-Craft does it all.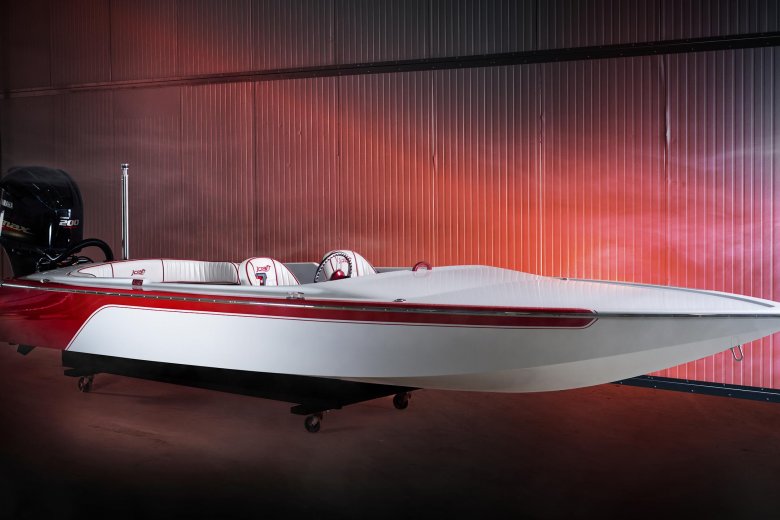 Designed for Muskoka
Two coats of hand laid fiberglass seal the dual layered balsa core which creates the lightest strongest hull possible.  A composite stringer is used to mount both the rear and center pilons creating a unibody strength paired with a clean fit and finish.  Finishing with the J-Craft famous flat bottom which allows for freedom and glide, while the added J-Fins give stability and control.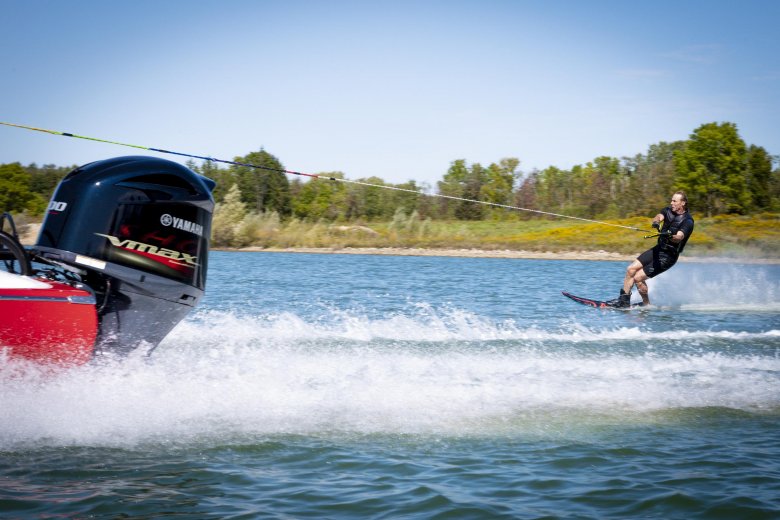 Ideal for Water Sports in Muskoka
When people talk about the J-Craft wake, it is more about the lack of wake.  Creating some of the flattest water at tournament slalom and barefoot speed, the J-Craft is favoured by water sport enthusiasts and legendary for a reason. Regardless of ability however, the J-Craft' direct and responsive pull is great for teaching beginners as well as the small wakes aiding in stability for those new to the water. A great boat for ski schools and course skiers alike, having a J-Craft at your dock in Muskoka is never a bad choice.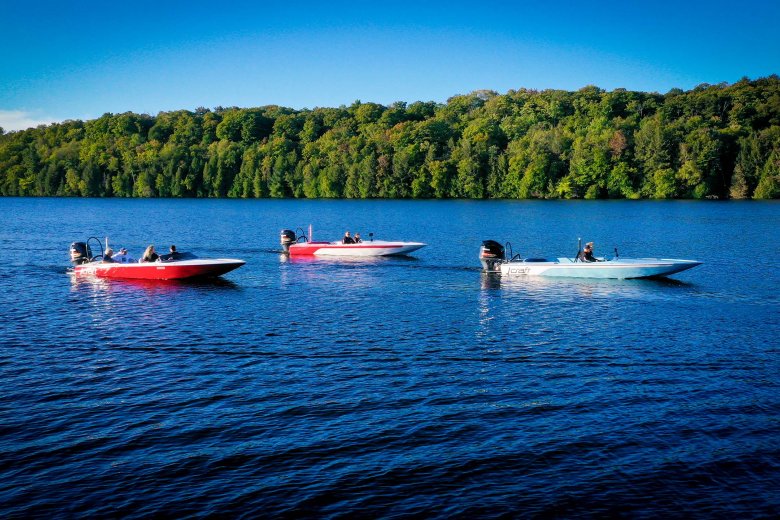 Navigating the waterways of Lake Rosseau, Lake Joe, and Beyond
A true race car on the water, the J-Craft is just as fun to drive as it is functional for water sports.  Its almost flat hull with added J-Fins add the right amount of control to direct the desired glide around turns and corners giving J-Craft its unique ability to turn on a dime.  This quickly planning vessel is ideal regardless of whether you are on Rosseau, Muskoka, or Joe as it is a breeze to maneuver and control.