Hailing from France, Zodiac is the world's leading Rigid-Hull Inflatable boat (RIB) brand now available in Muskoka at Gordon Bay Marine.  Used everywhere these multi purpose boats have become renowned for their rugged ability to go anywhere while being easy to use, store, and transport.  They have led the way for their unique class of inflatable boats and now they can call the waters of Lake Rosseau, Lake Joe, Lake Muskoka, and Georgian Bay home.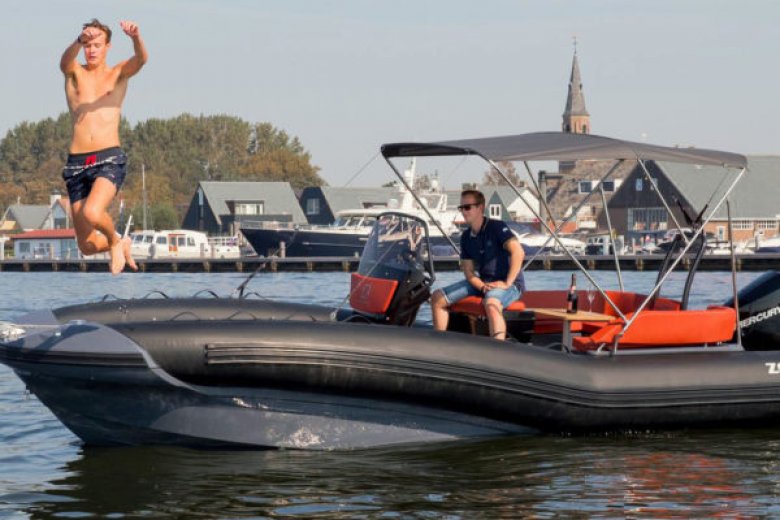 Models
N-ZO 680
Brilliant gem of the seas, N-ZO perfectly combines the expertise of the world leader in inflatable boat-building.
DESIGN
The N–ZO is the perfect synthesis between the knowledge of RIBs (Rigid Inflatable Boat) and Stunning  Italian design by Vittorio Garroni
COMFORT
Given the tall height of the sidewalls, thanks to the size of the tubes and the specific structure of the hull the N-ZO gives the cockpit a roomy and stable space for its passengers.
ERGONOMICS
The N–ZO is a pleasure to drive. Much attention has been paid to ensuring passengers are comfortable and it is easy to navigate and moor whether you are cutting chop on Georgian Bay or parking it in your boathouse on lake Joe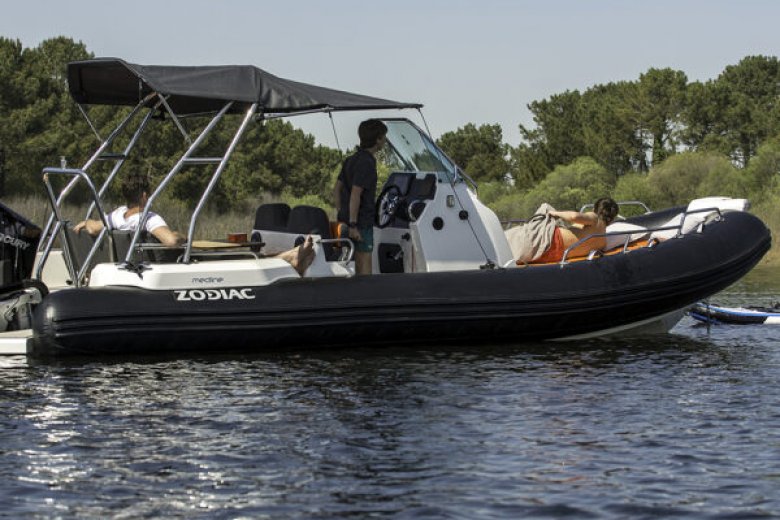 Medline
Ideal for long outings, the Medline is like your own private beach thanks to its seating arrangement that can be converted into a sunbathing area. With sizes ranging from 5-9 meters, there is a Medline for wherever you are in Ontario.
DESIGN
Including 5 boats in the Medline range it has been redesigned from the bottom up to ensure its ease of use. The size and weight of each model have been optimized to get an excellent weight-to-power ratio.



COMFORT
The Medline is a true private beach thanks to its open spaces and Sun deck. Created for day trips, the Medline is a new design for Zodiac boats.  Relaxation oriented, their design allows you to convert the deck into a sun lounge., 
ERGONOMICS
The layout allows for excellent mobility. Moving around is easy as the sun decks are spacious and safe located in both the front and rear. This makes the Medline a Muskokan dream for tanning, having lunch or swimming.
Pro
This is Zodiac's multi purpose boat with freedom to customize its deck layout with seats, bolster, consoles according to your lake life needs.
DESIGN
Appreciated by all, the PRO model is equipped with removable tubes, which makes storage and maintenance a breeze. The platform style deck offers a multitude of layout possibilities.



COMFORT
Whether you are diving, fishing, hunting, working or just for pleasure, you can customize the layout of your boat depending on your specific needs.
ERGONOMICS
The PRO offers unparalleled customization and layout options with several combinations of colors, hulls, tubes, accessories, equipment and choice of driving position.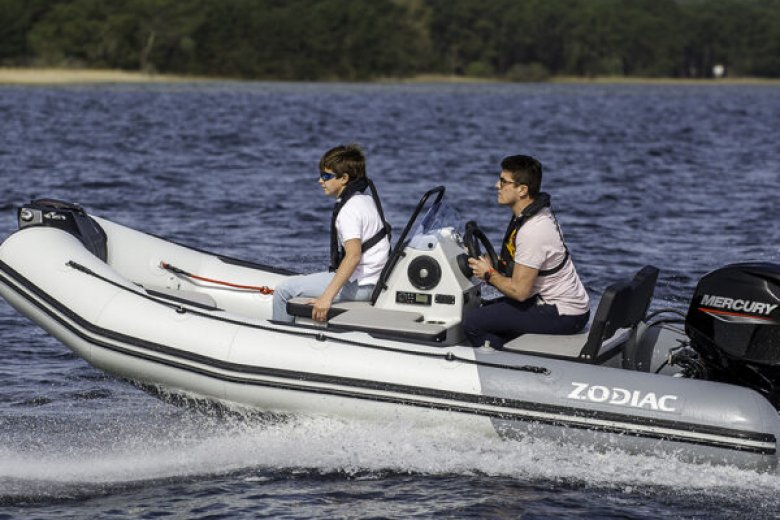 Open
The Zodiac Open range is seen as the all terrain model of lake and bays as it is comfortable in any situation the Muskoka area can throw at you.
Zodiac's range of small boats are designed for having fun while being both compact and practical! Known for being easy to store, drive, launch, and tow.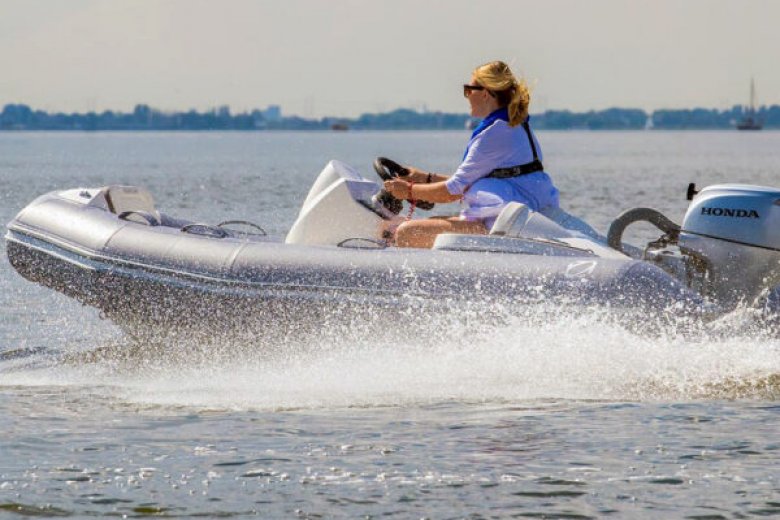 Yachtline
Their compact size makes it easy to board and offload, while not compromising on seating. The design of the boarding steps also ensures maximum stability when getting on-board. The hull has Zodiac specific wings that were designed to perform with the most powerful four-stroke engines for its size. The design allows it to perform a multitude of activities on the water and is a perfect second to your main boat at the dock.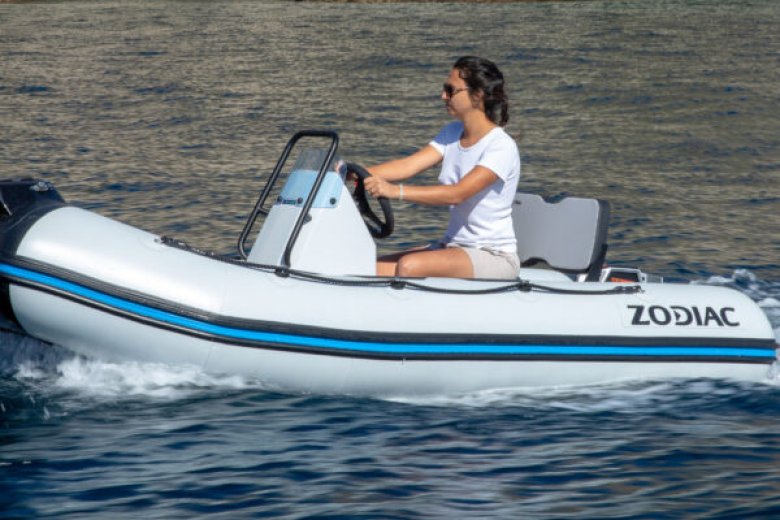 eOpen
The first complete range with 100% electric engines, these new models are real technological feats and mark a new era for Torqeedo and Zodiac. Be the talk of the lake in Muskoka with one of these futuristic marvels.
With such a new style of boating there are few things the eOpen can't do.  Expanding your ability to explore previously inaccessible places is made possible by the shallow draft. The electric engine adds flexible reactive piloting while being able to mountain one hour at maximum power. Not only is this boat totally silent (for the fishmen out there) it also spares the need for most routine maintenance and upkeep! Get yours now and be the talk of the town in Muskoka's waterways.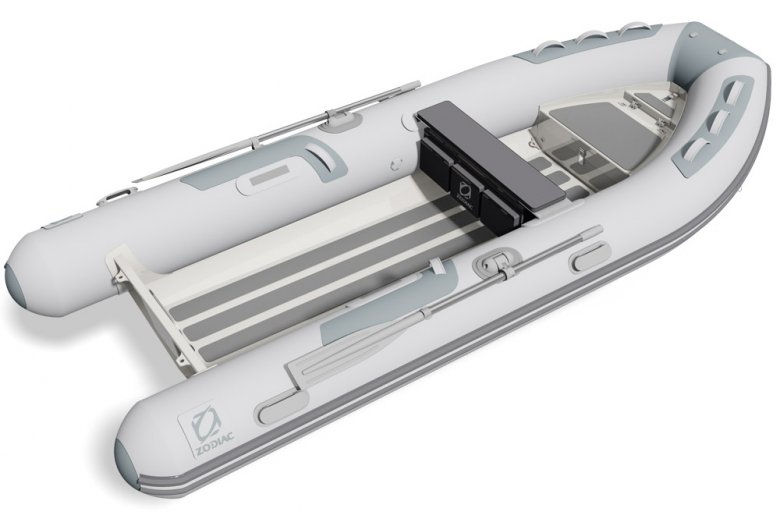 Tender
With its welded structure, this light tender offers a unique stability and an astonishing load capacity. With more than 20 models of tenders available, Zodiac and Gordon Bay Marine have got you covered!
Key Features:
Packed full of features the Tender range comes readily equipped with:
2,5mm ultra light Hull
Flat deck with underdeck fuel hose routing
Bow locker (possible to fit the fuel tank)
4 models : 300/330/360/390
Large tube diameter for a safe and dry ride
Complete equipment including seat bag and dry bag, integrated lifting points
Having all of these features while having over 20 different models in the range, there will always be a perfect Tender for you at your dock.